Local Self-isolation Support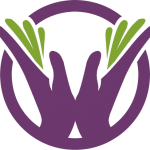 Louise and Myles Greber are offering the local community of Tuatapere a free service for anyone who finds themselves in Self-isolation due to the COVID-19 Virus. Priority will be given to the elderly, those with compromised immunity and those who have limited family or other available local support.
Initially the service will focus on delivery and collection of Library Books and Jigsaw Puzzles, but consideration will be given for other small items for local pickup and delivery e.g. consumables, medications etc. and possibly pet care support.
This service will mostly be a mailbox service, where items will be delivered and collected at mailboxes.
Louise and Myles both have backgrounds as Chemists so will ensure appropriate protocols are carried out to limit transmission of the COVID-19 Virus.
If you find yourself in need of a little help or support, you can contact us as follows:
This service will discontinue if any changes or directives are indicated from the Ministry of Health or if either Louise or Myles show any symptoms of a COVID-19 Virus infection (until both are fully cleared).