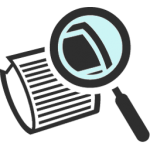 Terms and Conditions
Classifieds may only be placed by the residents of Tuatapere and the surrounding District (within a 50 km radius of Tuatapere). Real names and contact details of the person taking responsibility for placing the classified must be used. Permission must be obtained from this person before the classified is placed.
The administrator of the website has the right to reject any classified without entering into discussion. At the discretion of the administrator, any individual may be banned from placing classifieds for a set period of time or indefinitely.
From time to time the administrator may ask for a small donation for running this service, however it will not be mandatory. Businesses in the area may use this service provided it does not interfere with the true purpose of providing classifieds to residents. A small donation would be expected from a business for the use of this service.
Classifieds will expire within a set number of days (typically 30 days from placement). Special arrangements may be entered into with the administrator to allow an extended expiry time.
Any dealings surrounding the classifieds will be between the person responsible for placing the classified and the person(s) interested in the classified. All responsibility for the classified are born by the person responsible for placing the classified. The website administrator has no responsibility and accepts no responsibility, for the placement of, or any details or dealings related to, any classifieds placed.
These Terms and Conditions may be changed at any time.